About us
Dartington aspires to bring together people and ideas to become a testbed and model for a sustainable society
About us
Dartington aspires to bring together people and ideas to become a testbed and model for a sustainable society
About us
Dartington aspires to bring together people and ideas to become a testbed and model for a sustainable society
Over the past few years we have begun to revitalise our vision, purpose and impact as an experimental project.
In an increasingly uncertain world, we see a growing need for progressive places that ask important questions and collaborate with others to explore, design and test new models and frameworks that help our society and planet to flourish.
The Dartington Hall Trust is unique. It has been designed to bring together learning, the arts, craft, ecology, enterprise and social justice as connected, interactive parts of a whole system. Through this open, experimental model we aim to explore a framework for a richer, more fulfilling and many-sided life.
We will be a lab, a 'think and do tank' and a living classroom for a more open, unified and sustainable society where everyone matters.
Following a period of change at the Trust, our interim managing director, Alan Boldon, has released a statement on the recent developements, and the range of activity taking place across the estate as a new decade begins. Read it here >
Dartington: An experiment in…
Our arts and cultural events attract audiences from around the world and encourage social change, learning and experimentation.
Tap to explore
Our estate, home to innovations in agriculture and architecture, is a place to build communities and the ecosystem that sustains them.
Tap to explore
Our legacy of progressive education continues to inform our learning programme: from craft courses and post-graduate studies for adults to schools' programmes for children.
Tap to explore
We are home to 150+ businesses, practitioners, artists and organisations.
Respecting the rights of individuals is at the core of the original Dartington Experiment.
Tap to explore
We generate energy on the estate, produce our own food, use our own water – and much more.
Tap to explore
Our history: Meet the Elmhirsts
The Dartington Experiment began in 1925, when Dorothy and Leonard Elmhirst bought a crumbling estate and began to explore how a place could change the world – attracting some of the greatest artists, educators and political philosophers of the 20th century in the process. Important British institutions – including the NHS and the Arts Council – emerged, and ground-breaking experiments in land use, farming and education took place.
The Elmhirsts understood that the world and its people are complex. There are many sides to every story and to every human being. We need environments that encourage our whole being to flourish, in connection with nature and each other.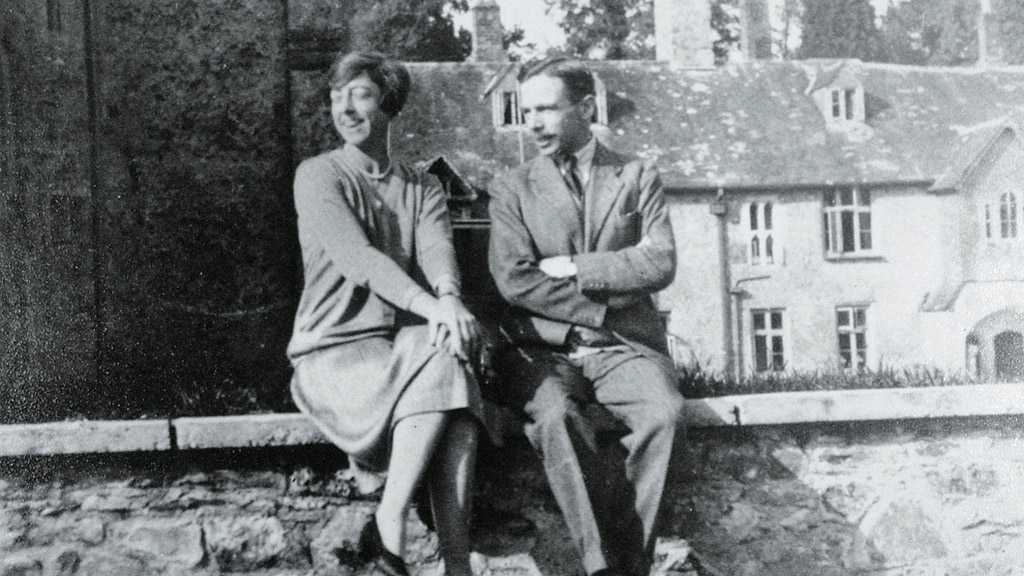 Our people and governance